Dec 12,2016 - Caobisco appoints new Secretary General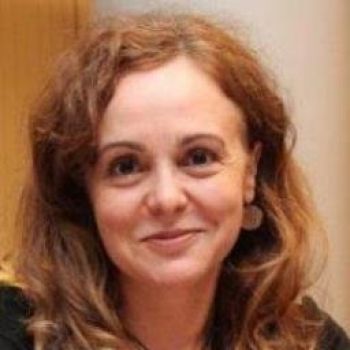 CAOBISCO announced today that it has appointed Marina Valverde as its new Secretary General, effective from 1st February 2017. Marina Valverde will succeed Sabine Nafziger, who served 6 years as CAOBISCO Secretary General and played a significant role in developing the industry association's reputation in Brussels as the "voice of the European chocolate, biscuits and confectionery industries".
Marina, a Spanish national, holds a Master's degree in EU Law & Policies from Universidad Carlos III. She has over 20 years of experience in various EU public affairs positions in Brussels. Up to now, she has been working in EuroCommerce, the European Association representing retail and wholesale, on food policy issues including nutrition & health, information to consumers and sustainability. In this capacity she was responsible for developing lobbying strategies and providing expert advice on the impact of policy and regulatory developments for a network of 175 experts from retail associations and major European retailers. Prior to working at EuroCommerce, Marina was in the European Commission's Legal Service, working on simplification of EU legislation and helping business to find their way around the EU regulatory environment. She also previously advised a range of major clients on government relations in the agri-food area at Burson-Marsteller, one of the world's largest public affairs and communication firms. Marina has also worked as a policy advisor at the Brussels office of the Andalusian regional government, as well as Assistant to a member of the European Parliament.
Marina will take up her new role of Secretary General of Caobisco from 1st February 2017.
Alessandro Cagli, President of CAOBISCO said: "Marina joins our association at a time of change. Her deep knowledge of EU food policies and her long experience in the Brussels scene make her a key asset for CAOBISCO. We are confident that Marina will actively lead our association through a successful transformation, providing our members with quality services and further enhancing the perception of our product categories with EU stakeholders. We would also like to use this occasion to warmly thank Sabine Nafziger for her dedication and for the achievements reached during her mandate. We wish her great success for the future."
*