Sept 28,2017 - CAOBISCO Statement on BREXIT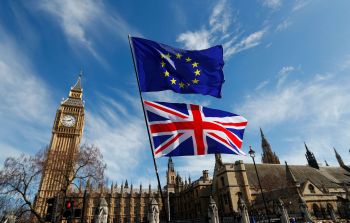 CAOBISCO products (confectionery, chocolate and fine bakery wares) are the top food and drink products traded with the UK (total trade represents more than € 5 billion per year). Biscuits/pastries and chocolate are respectively the second and third most valuable group of food exports from the EU to the UK, and the second and fourth most valuable food imports to the EU from the UK. (Source Eurostat)

In 2016, more than 1.3 million metric tonnes of CAOBISCO products were exported to the UK representing a value of around €3.9 billion. Imports from the UK to EU27 represented roughly 450.000 MT (around € 1.3 billion). Ireland imports more than 45% of CAOBISCO products from the UK.

These figures show a highly integrated and inter-dependent EU-UK trade in our products. The industry would thus be heavily impacted by potential market imbalances if EU-UK trade was to be disrupted by any kind of trade barriers. Disruption to trade is in the interest of neither side.

CAOBISCO industries are major users of EU and UK agricultural raw materials such as sugar, milk and cereals. Commodity markets and processing depend on integrated supply chains involving thus both farmers and processors operating in both EU27 and the UK.
CAOBISCO calls on BREXIT negotiators to maintain free trade between the UK and EU27 in the future. Therefore, the best option would be that the UK remains in the EU Customs Union preserving trade from any tariff and non-tariff barriers. We acknowledge that this is a political decision for the UK, and the EU should be open minded to this option.

Any future customs arrangement must uphold these free trade conditions, long-term growth for our sector, investment, stability and the same standards of hygiene, safety and quality in order to ensure the continued competitiveness of our sector.

If a Customs Union was not to be achieved, the Free Trade Agreement between the EU27 and the UK must ensure tariff free trade for CAOBISCO products and its agricultural raw materials in order to continue to operate in Europe. To give fair competitive advantages to both UK and EU manufacturers of CAOBISCO products and in order to avoid administrative complexities, the preferential rules of origin for CAOBISCO product categories must be based on the well-established value criteria for non-originating sugar, as for all current bilateral Free Trade Agreements.

A future FTA must also prohibit non-tariff barriers that might prevent goods manufactured in the EU to be sold in the UK, and vice versa. For example, future regulatory divergence on food safety standards would provide a significant barrier to trade and so should be avoided. Any future changes on matters such as labelling should be voluntary, not mandatory, on both sides to avoid inadvertently partitioning the market.

As a member of FoodDrinkEurope, CAOBISCO supports the statement issued on 29 March 2017 by FoodDrinkEurope: http://www.fooddrinkeurope.eu/publication/fooddrinkeurope-contribution-on-brexit/
Documents